Welcome to Our Parts Department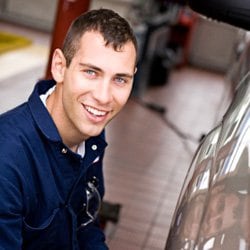 Get the Parts You Need In Lock Haven, PA
Your vehicle is designed to handle the open road with ease and confidence. In fact, its longevity is one of its greatest assets. Since you use your vehicle every day, and have invested a lot of money into it, you want to make sure it lasts while on the road -- and that it's equipped to deliver the performance and safety you need. However, every vehicle, regardless of durability, needs new parts on occasion. That's why our team is here to help replace any parts you may need for your sedan, truck, or SUV.
With our service team, you can also get those parts installed with ease and efficiency.
Why We Only Use Genuine OEM Parts
Here at our dealership, we are proud to only use genuine OEM parts. Whether you are looking for a new battery, new brake pads, new windshield wipers, or something else, we can help you locate the component you need. The reason we use genuine OEM parts is because they are more durable, they are specifically designed for your vehicle, and they give you better value overall.
Furthermore, aftermarket parts, while cheaper in the short-term, often have to be changed more often than genuine OEM parts.
Ready To Learn More?
If you would like to learn more about our selection of vehicles, including our new parts, we invite you to visit us at Murray Motors Lock Haven, located in Lock Haven, PA. Our team would be proud to help you schedule a test drive with your preferred automotive option.
Visit us at your next opportunity and we can help answer any questions you may have about the purchasing process. 
We look forward to assisting you with all of your vehicle-related needs. Whether you're brand-new to the purchasing process or not, our team will be here to help you every step of the way.