Welcome to Our Financing Department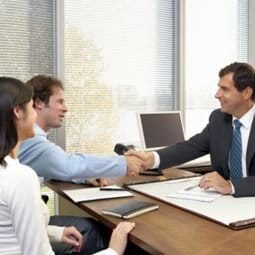 Finance Your Vehicle with Ease In Lock Haven, PA
One of the most important aspects of the purchasing process is financing your new vehicle. Whether you are looking to buy a brand-new vehicle, or you want to explore leasing, our team will be here to assist you. Additionally, we can help answer any questions you may have about these processes, so you can feel comfortable in making a decision.
Leasing vs. Buying: What's the Difference?
If you've never financed a vehicle before, you may be wondering what the differences between leasing and buying are. The contrasts are stark; depending on your financial needs and your driving habits, either could be a good fit.
Buying: This is the default option for many drivers. Not only do you get to own the vehicle, but you are in control of how often you drive it, how far, and how much service you get. However, buying a car involves taking out an automotive loan and is often more expensive per month than leasing.
Leasing: If you are looking to lower your monthly costs, we recommend checking out leasing. Not only is it more affordable per month, but it can also be a great option for drivers who need a vehicle for work. However, leasing does involve mileage parameters, and you have to pay a fee (usually a few cents per mile) when you exceed it. Additionally, you have to keep your leased vehicle in good condition.
Ready To Learn More?
If you would like to learn more about our selection of vehicles, or if you have any questions about the purchasing process, feel free to visit us at Murray Motors Lock Haven, located in Lock Haven, PA. Our team would be proud to help answer any questions you may have.
We look forward to assisting you with all of your vehicle-related needs!